In January 2021 Xfold Imaging – a SPARK Finland alumni company – closed 400.000 euro seed round lead by Butterfly Ventures. Funding will be targeted on securing their IP and enabling readiness to take new pilots and projects to their global roadmap.
Xfold Imaging's innovative nano surface creates 100-fold enhancement which enable the study of cellular structures and biomolecules at a nano-scale resolution which has, up until now, not been possible or required million-dollar super-resolution equipment. Looking this deep will give earlier diagnostics to stop disease outbreaks in their tracks, allow pharmaceutical companies to design better drugs and take whole immunofluorescence assay markets (are calculated to be over 400 Billion Dollar alone) to the next level.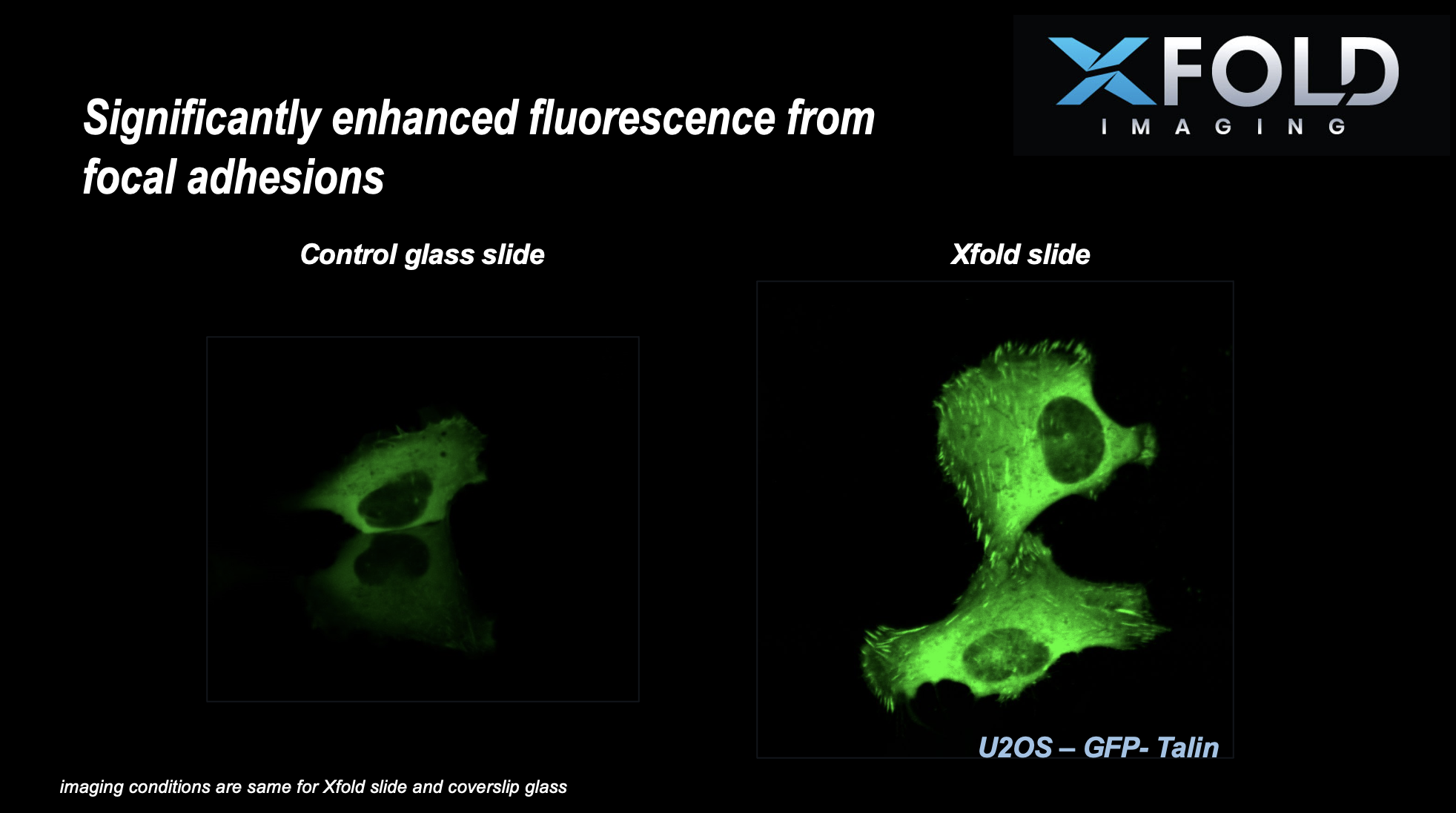 Co-founder and CEO, Timo Jäntti, highlights that as a proof of concept they designed together with virologist from University of Helsinki an image based COVID-19 test using Xfold-chip. It enables visualizing individual viruses, and linking their solution with standard camera (similar used in mobile phones) and analyzing software, it enables calculating viral load in minutes.
That has led to collaboration projects with diagnostics companies and World Health Organization to utilize our nano surface (chip) as "enhancement part" of their existing solutions, building new products for our customers, which include governments and even aiming as preferred solution for diagnostics in future… And not just in COVID related research, but all other viruses and bacteria's as well, like tuberculosis, malaria, Dengue-fewer, HIV, cancer, says Jäntti.
XFold's solution is not just for microscopy, but as integrated part of future medical devices and point-of-care diagnostics tools. Their nano surface can be integrated to almost any glass, plastic or metal surfaces and can be made to meet either as transparent or reflective modes working standards.
Originally university project was called SEBI (Surface Enhanced Biomedical Imaging) which is now spinout company transferred from the Aalto University and University of Helsinki.
Xfold will be soon also looking for investors that would enable scaling up their business.