Xfold plasmonic sheets can be cut into different sizes, and shapes and glued on various imaging or diagnostic application platforms
Excitation 365 nm
Emission 605-635 nm
Fluorescent beads (Size: 175 nm
Excitation 488 nm
Emission 500-550 nm
Excitation 531 nm
Emission 570-610 nm
Excitation 585 nm
Emission 605-645 nm
Excitation 488  |  Emission 500-580 nm
We can produce the surface signal (for ex., fluorescence, Europium, and UCNP) enhancing  nanostructures on a variety of substrates, such as glass, polycarbonate, and silicon for bioimaging,
optical signals, and diagnostic applications. Other substrate materials can be used on request
Other substrate materials can be used on request
Substrate material: PET, PC, and COC
Thickness: 125 and 250 um
Surface: Reflective and Transparent
Xfold glass wafer (4inch)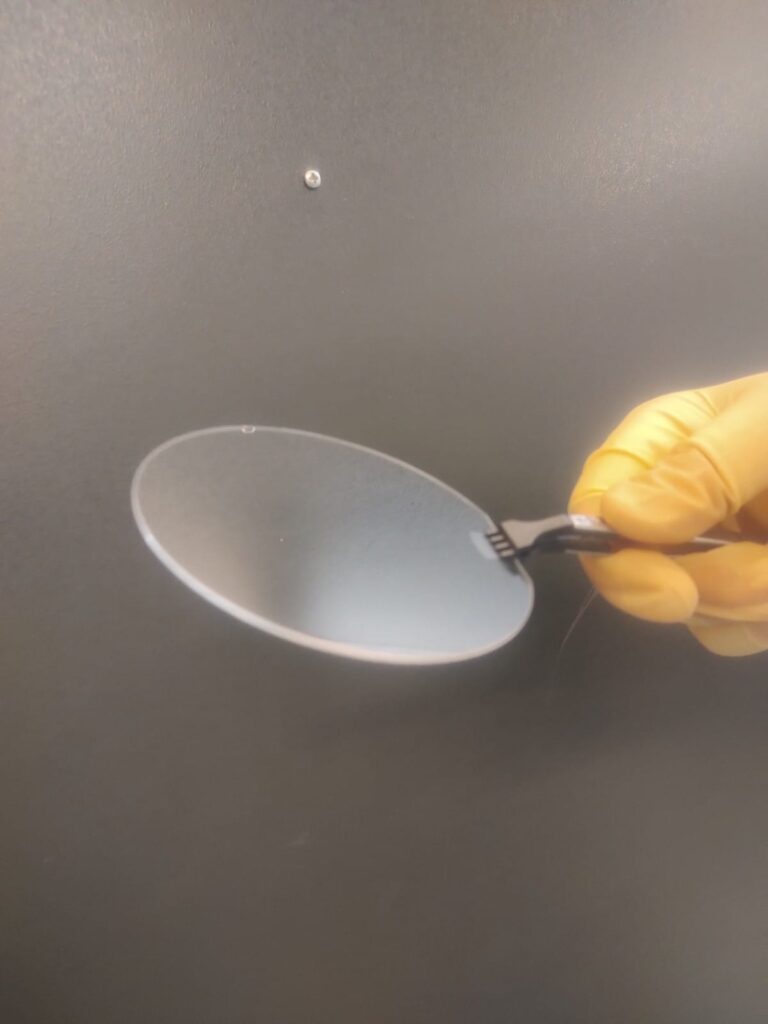 Xfold Polycarbonate sheet (4inch)
Roll-to-roll nanoimprinted
Xfold silicon wafer (4inch)
We can culture/grow or fix the cells on the top surface of the Xfold surface enhancer chips for fluorescence microscopy imaging or label-free microscopy (for ex., CARS or SHG) imaging.
Excitation 488  | Emission 500-580 nm
Pump wavelength 817 nm | Stokes wavelength 1064 nm
Xfold surface signal enhancer chips can be used in fluorescence, EU, or UCNP detection-based diagnostic applications. Xfold chips can be easily integrated into different platforms from standard microscopy glass slides to microfluidic-based cartridges.
2 µm thick tooth on Xfold chip